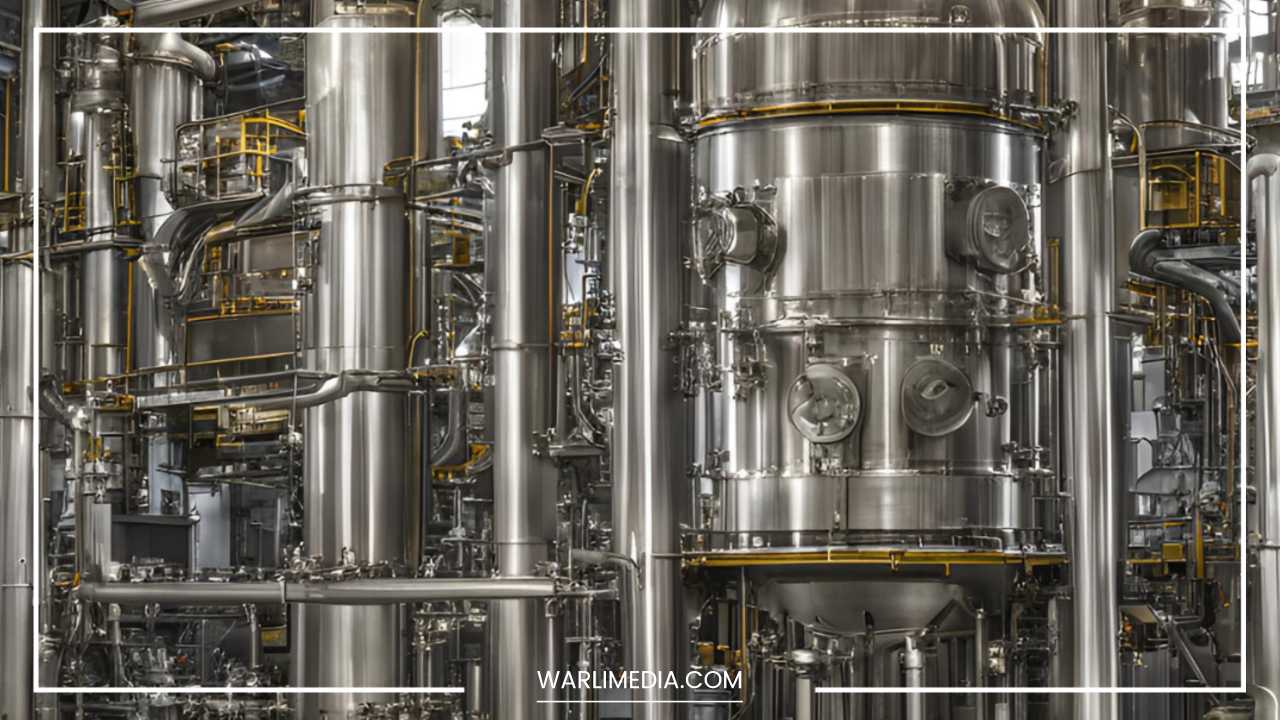 Over the years, our company has a cemented its position in India and is determined to become a trusted provider in other markets as well. Our company stocks the product in mass. Thus, we can cater to bulk/retail requirements with easy and ensure fast delivery of product.
Product Description :
Glass Lined Reactors are used instead of glass reactors specially when scale of operation is large and relatively high pressure steam is to be used as heating media. Quite often assemblies like Simple Distillation Unit, Reaction Distillation Unit, Fractional
Distillation Unit etc. are installed above glass lined reactors. The basic features of these assemblies remain the same but glass shell and tube heat exchanger is preferred due to large scale of operation. A typical fractional distillation unit type assembly over GLR is shown in adjacent figure.
The Assemblies can be separated into different categories